Strategic Selling Funnel Mangement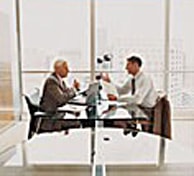 Strategic Selling® Funnel Management provides organizations a method for analyzing opportunities within the sales funnel and for identifying ideal salesperson behaviors that will enhance sales performance. This program provides a way to examine individual sales funnels to recognize key actions to be taken by both the sales professional and the customer to help move opportunities through the funnel.
Strategic Selling® Funnel Management helps sales leaders, managers and mentors remain close to potential sales opportunities as they advance through each funnel stage and share best practices for improving identification of the specific actions needed to move them forward. During this session the organization will develop a customized sales funnel to improve adoption of the tool and increase forecasting accuracy. A Miller Heiman expert will detail proper documentation for tracking both the selling organization's sales process and the customer's buying process.
The goal is to deliver an enhanced understanding and application of the sales funnel from Strategic Selling® to better prioritize the opportunities competing for limited resources and increase close ratios by targeting those that represent the best return on investment. The improved accuracy of assessing Single Sales Objectives and analyzing Sales Funnels will help pinpoint areas where your salespeople should concentrate their efforts for greater efficiency.
Strategic Selling
®

Funnel Management may be the right solution if your company is trying to:

Implement consistent adoption of a sales funnel process.
Eliminate wasted energy in the sales cycle.
Raise confidence in advancing opportunities to a close.
Reinforce selling behaviors and activities that move sales forward.
Increase forecast accuracy.
Improve predictability.
Who Should Attend
Any member of the organization responsible for ensuring proper use and application of a sales funnel process and the Strategic Selling® concepts and tools including sales operations, sales management, and peer mentors.
How Your Organization Will Benefit
Enable field sales to:
Quickly identify actions required to move opportunities through the sales process.
Manage selling time and priorities based on the number or value of opportunities in the funnel.
Enable sales management and senior leadership to:
Identify whether opportunities are placed in the right funnel stages based on established criteria.
Improve forecast accuracy and funnel management.
Identify coaching opportunities to help teams and individuals create a steadier stream of prospects to move through the funnel.
At the Sales Process Workshop
Overlay the Miller Heiman Sales Funnel with your sales process for increased forecasting accuracy. Gain insight into the value of the Sales Funnel as well defined sales process.
And Analyze Your Sales Funnel
Determine if opportunities and Single Sales Objectives are appropriately placed in the Sales. Funnel and see the shape of your salesperson's Sales Funnel and determine what coaching is needed to achieve their revenue goals.