Channel Partner Management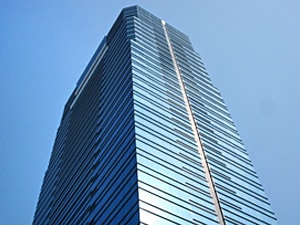 Channel Partner ManagementSM facilitates strategy alignment for organizations that go to market through an indirect channel. Organizations will gain a process to define goals, minimize vulnerabilities, and establish commitments. This program offers a method for prioritizing channel partners based on the potential of the partnership and for aligning objectives for enhanced performance.
Today, companies count on their channel partnerships to maximize profits, increase market penetration, and enhance customer satisfaction. Businesses must take channel relationships to the next level by creating mutually beneficial solutions that focus on win-win strategies.
The Channel Partner ManagementSM process improves the management of your channels. It helps your business better optimize channel partnerships, and focus these relationships toward mutual profitability. This process provides everything you need to implement a viable action plan designed to produce results.
What You'll Learn
Ensure alignment of your long-term strategies with your partners
Develop strategic and tactical initiatives to achieve these goals
Assess the relationship's importance to the partners
Gain commitment from partners for revenue goals and sales objectives
Provide channel partners the tools and support they need to achieve their revenue targets
Minimize competitive vulnerabilities
Learn how to build partner loyalty
Increase your channel ROI
Why Channel Partner Management
SM

is Right for You

Channel Partner ManagementSM is designed for companies that are dedicated to a channel component of their overall sales strategy and are looking to improve the efficiency and effectiveness of their channel partners.
Are you unsatisfied with the effectiveness of your channel relationships?
Are you searching for a proven method to maximize the ROI from your channel relationships?
Would you like to increase loyalty from your partners and differentiate your organization from your competition?
Do you want to increase revenue, profitability, and customer satisfaction?
Who Should Attend
Any member of the organization involved in distribution or channel partner management. This includes sales and sales management as well as post-sales support such as customer service, logistics, and IT. Any department that will have an ongoing relationship with your partners can help advance the customer relationship by implementing the process.
How Your Organization Will Benefit
Enable field sales to:
Analyze the current status of relationships to identify discrepancies and develop a shared vision with partners.
Align members of the selling team with their counterparts in partner organizations to improve communication and collaboration.
Learn to set clearly defined sales and relationship goals with measurable results.
Enable sales management and senior leadership to:
Document multi-year plans to manage partner relationships, enabling information to be easily shared across account teams.
Develop stronger and wider relationships within partner organizations, increasing account retention and long term stability and growth.
Allocate limited resources more effectively.