Executive Impact
SM
Why should we attend the EXECUTIVE IMPACT?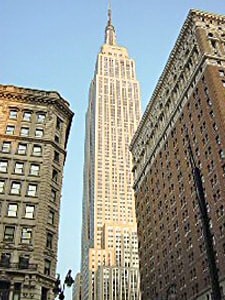 Now, Executive level selling is now recognized as significant challenge prohibiting continued sales growth. A lot of sales managers in the past could grow their business without selling at the executive level. All of that has changed. The ability to impact an executive's decision is the number one reason why organizations are losing business today. Unfortunately, sales professionals aren't effective at influencing an executive's decision. It is important for them to set a strategy by identifying and understanding the effective sales calls to executives and buyers. The ability to predict the decision style of executives is critical in determining what information is provided, when and how.
Executive ImpactSM is based on understanding how C-Level executives make decisions so the sales approach can be matched to the way executives prefer to buy. Tailoring the presentation of information to meet an executive's style of processing information significantly increases a salesperson's effectiveness in securing approval from high-level decision makers.
This is the first executive selling program that is based on empirical data resulting from an exhaustive two-year research study involving nearly 1,700 key decision makers. The study reveals five distinctive decision making styles. Every executive falls into one of these categories.
When your information is tailored to executive's decision making style, you'll win more business in less time.
WHAT YOU'LL LEARN
Learn how does a senior decision maker makes decisions to avoid a contradictory sales approach
Learn how to persuade effectively and tailor information to an executive's decision making style
Develop strategies for before, during, and after each executive-level interaction to ensure a win-win outcome
How executives process information when making decisions
What type of sales presentation to Charismatics will be effective?
Learn the percent of the executive's decision making styles. Assumpting that most of executives are Skeptics, don't lose your business by make a lengthy presentation with over data.
What type of presentation should be effective for Followers who have many share.
One of three sales people fails to make presentation by focusing the smallest share of decision style, Why?
After understood how a Key-executive in the organization make decision making you can get Golden chase
Learn the characteristics and how to identify each decision making style and how to approach them differently
How Your Organization Will Benefit
Enable field sales to:
Understand how executives prefer to receive information in order to tailor messaging and materials used accordingly.
Increase confidence when meeting with high-title decision makers.
Prepare for the next steps after the executive meeting in order to appropriately progress the sales opportunity.
Enable sales management and senior leadership to:
Ensure salespeople are comfortable and confident when presenting and selling to the C-suite.
Collect and share best practices on the most effective selling tools for each decision style.